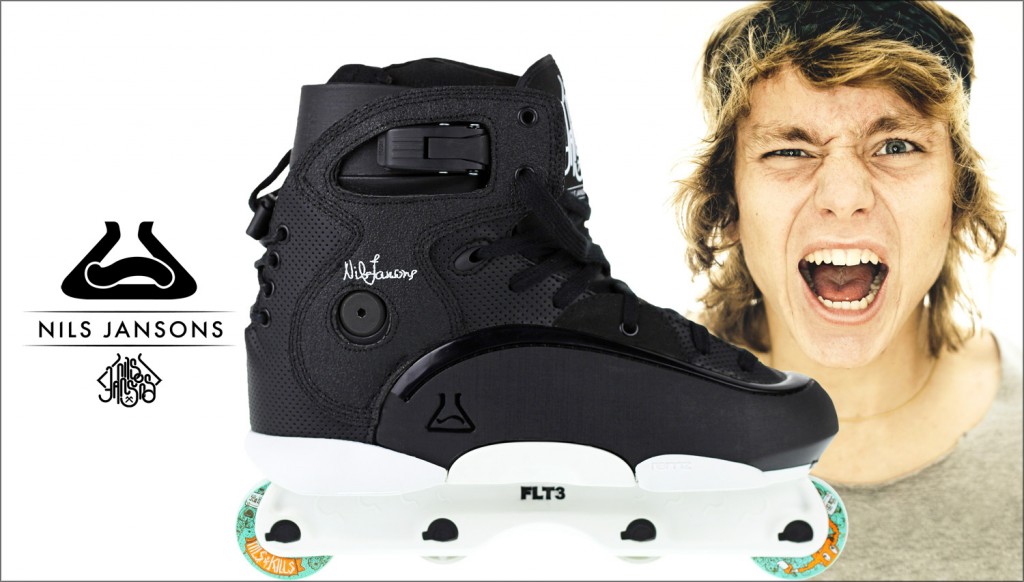 In recent years few if any have made such an impact on the sport as Nils Jansons has. As a kid he's relentlessly proven the blading world that he came to make a difference. Now as a young man it is no surprise that he is leading a whole new generation of bladers, and receiving a well deserved signature model from Remz. Meet the new Nils Pro.
Nils is one to let the skating do the talking for him and his Pro model reflects just that, a sober and stylish look packed with new features on the inside that will delight both the aficionados and those new to Remz.
On the outside the skin was re-cut to fit more tightly around the shell, especially in the heel area, giving the skate a noticeable slimmer look compared to previous Remz models. On the inside an all new 'TruFit' Remz liner features a redesigned heel area constructed to allow the foot to move further back inside the skate for a more accurate fit & improved support, as well as reduce ankle width. Also improving support is the addition on the liner of an innovative lacing system paired with a new anatomic tongue, insuring your foot stays back and snug inside the PU shell. Last but not least we are all too familiar with how big Nils Jansons goes so Remz ditched the old style shock absorber and replaced it with a soft full 12mm PU cushion, your heels will love it.
Just like Nils' own setup, his Pro skate comes stock with the new FTL3 frame and his Pro model wheel from BHC. Perfect mix of technicality, comfort and style. Without a doubt the most exciting Remz release in years. Freedom-of-feet approved. Nils Jansons approved.
Features:
Nils Jansons signature skate
New generation 'True-Balance' Remz boot
New 'TruFit' Remz neoprene liner w/ lacing system
New 12mm PU shock absorber
High Resilience (HR) skin structure
Imported composite outer materials (man-made)
Rear lacing System w/ waxed laces
58mm/88a Nils Jansons BHC Pro wheels
New Ground Control FeatherLite3 frame
Remz one-piece soulplate
42 mm anti-rocker wheels
ABEC7 bearings