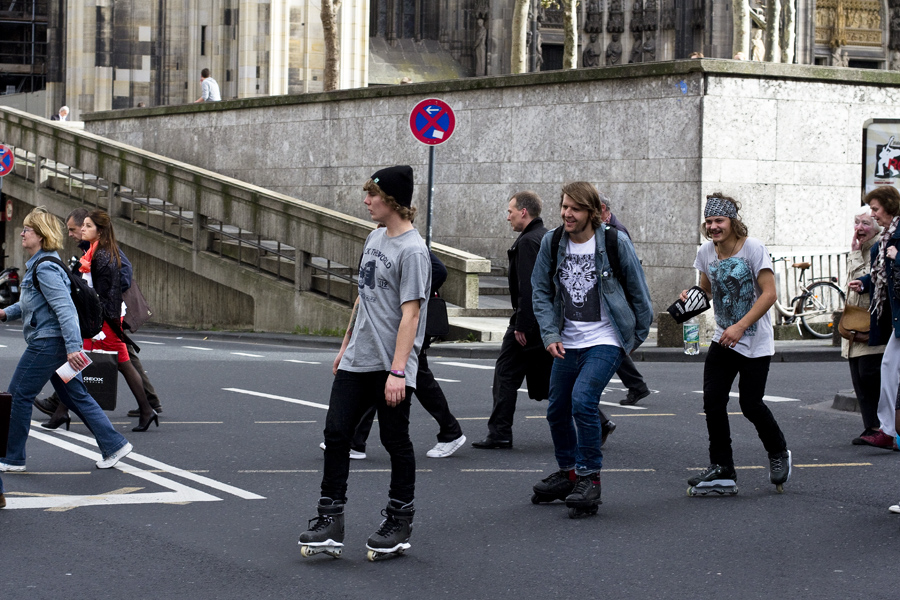 Last weekend the Hedonskate crew visited Cologne, Germany for the crazy contest organized by Marco Sichau – Shred Cologne. Check the small gallery and make sure to add this event to your schedule next year – it`s really worth it!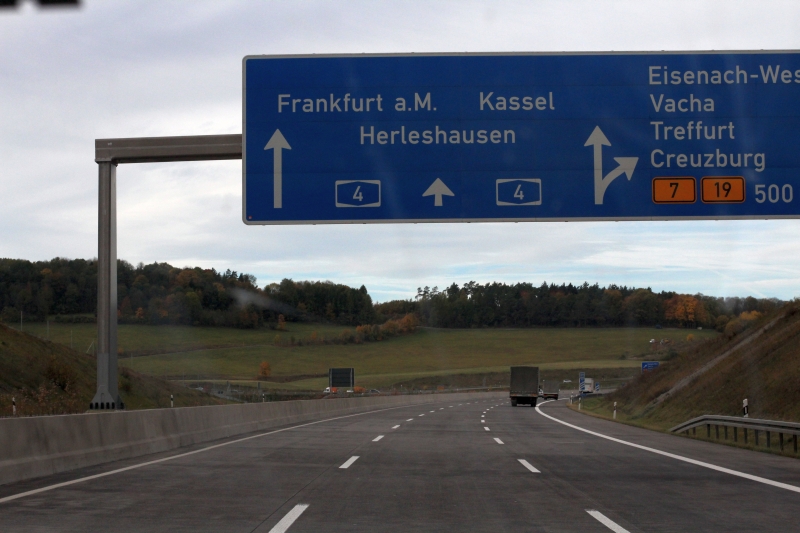 Cologne is Germany's fourth-largest city, we drove 1100 km to get there from Katowice.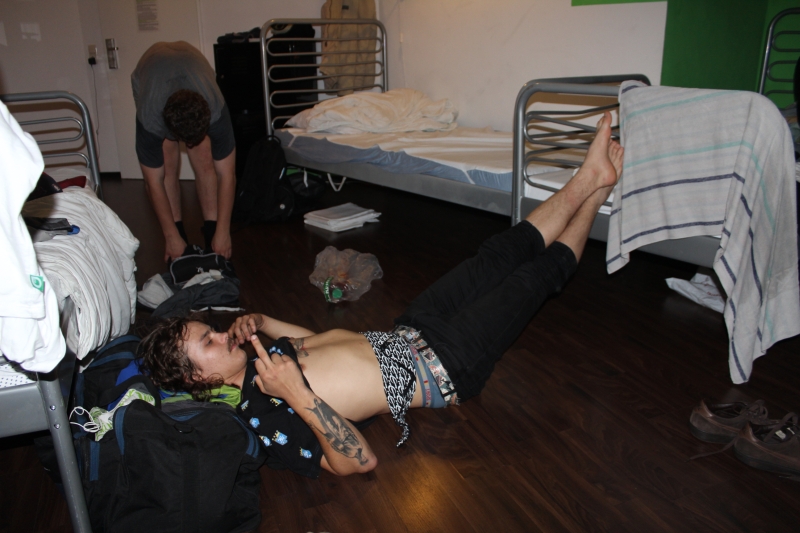 After long drive, we chilled at the hostel for few hours. Then hit the streets to do quick check of the city!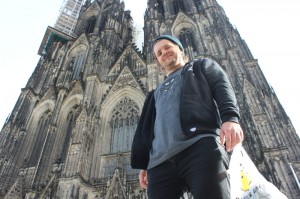 Our hostel was located just few meteres from city's famous Cologne Cathedral – impressive!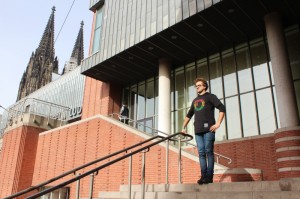 Cologne has some nice spots at the center! Lots of great photo opportunities – definitively the place to come back to some day for getting some footage!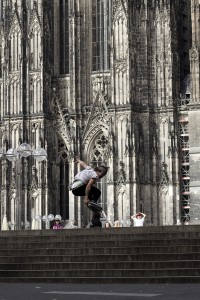 Łukasz Kaźmierczak (Rollerblade PL) joined us for the trip. Here is a quick 180 Stale Grab just few meters from our hostel – hangover sessions are the best way to warm up!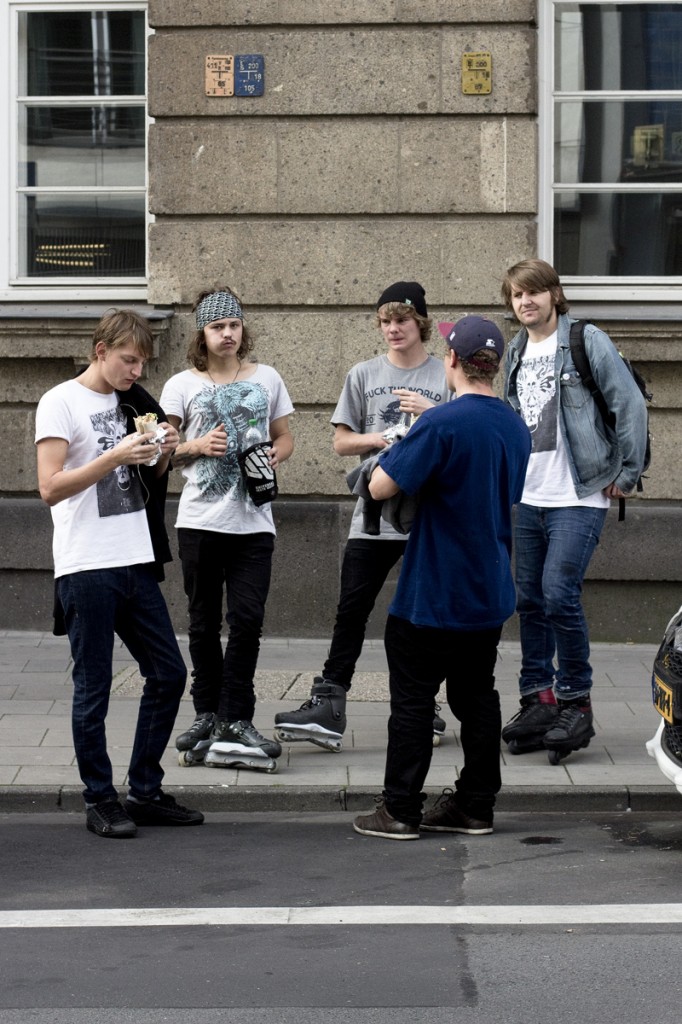 Ready to hit the skatepark! The crew included Łukasz Malewski (Hedonskate, Xsjado, TheHive), Krystian Zarzeczny (Hedonskate, Razors, Intruz), Tomek Przybylik (Hedonskate, USD, Intruz), Łukasz Kaźmierczak (Rollerblade), Sebastian Gruba (Hedonskate Working Crew) and Mirek Ragan (Hedonskate owner).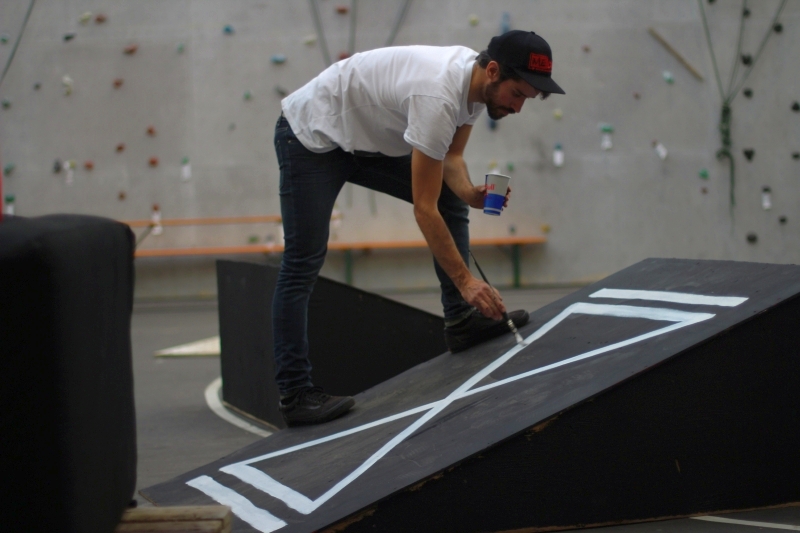 Tim Wolf (Black Jack Project) preparing his own gettho park for youngsters. Check the footage from it here – Theblackjackproject at Shred Cologne .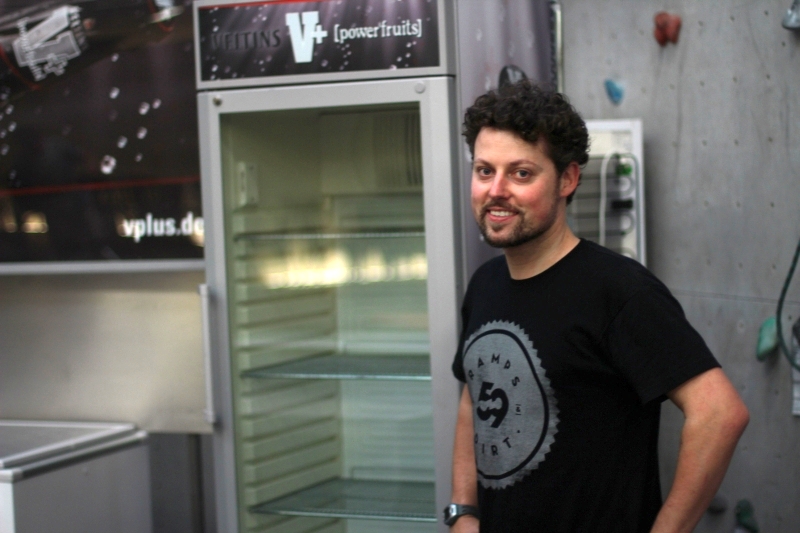 The main organizer Marco Sichau, props man!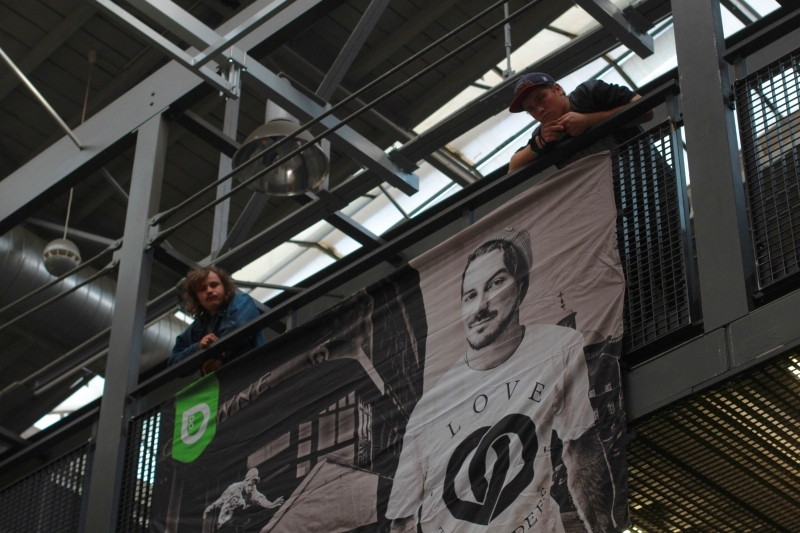 Josh Głowicki (Hedonskate, Razors) was with us too!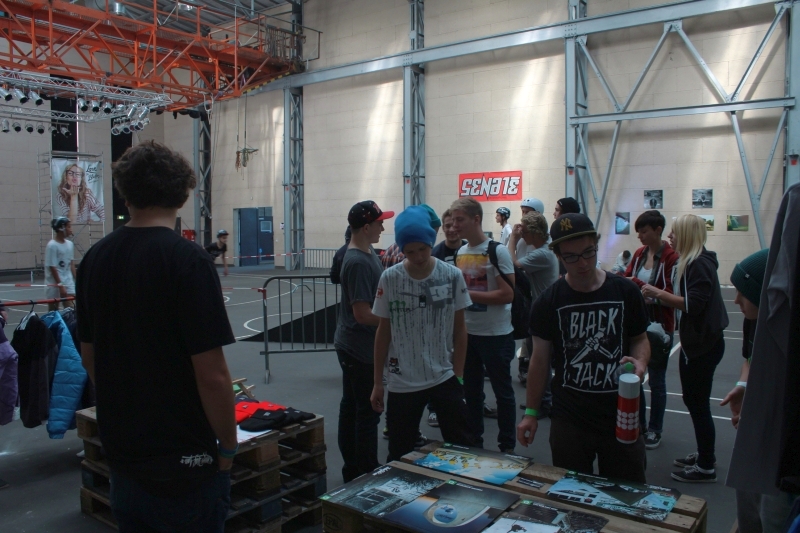 The Hedonskate booth was always full! Thanks for support guys!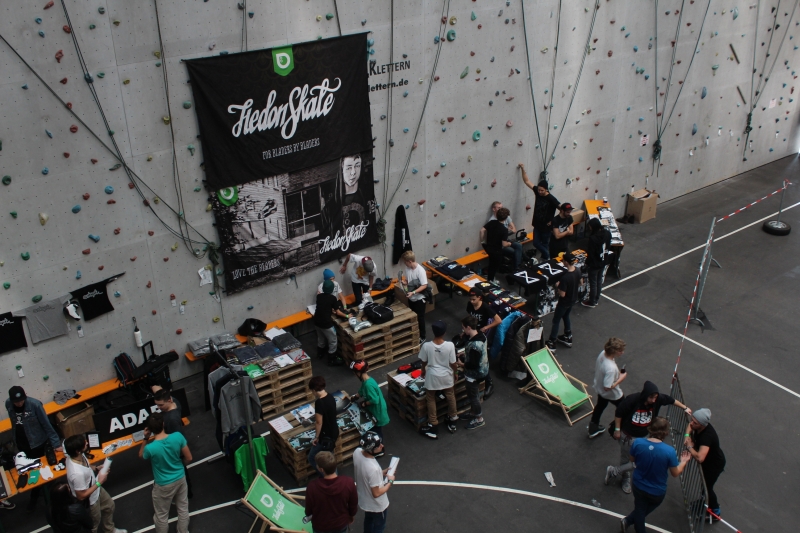 Waiting for the PRO contest. Stretching!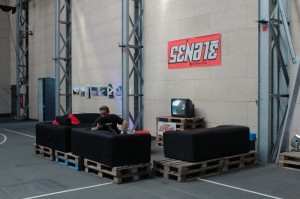 The 90` corner was awesome idea – why anybody came up with this earlier? Great place for chilling between runs – old mags, old VHS playing, good vibes of the best era in blading!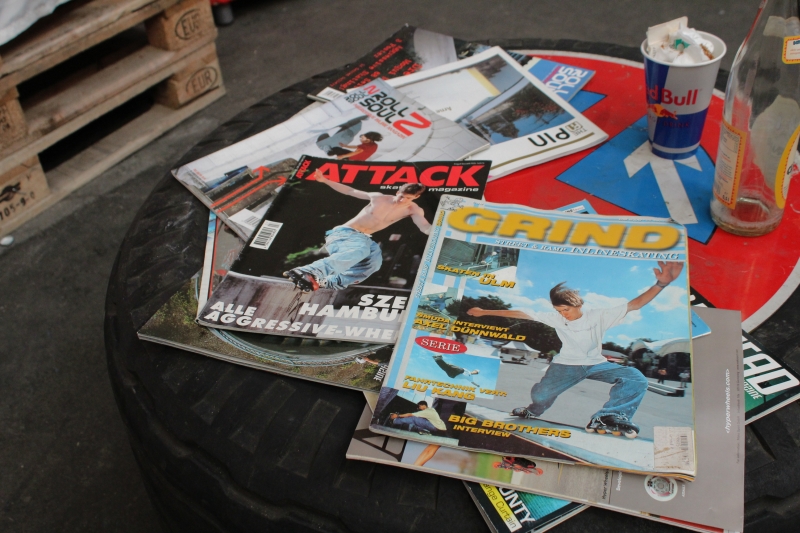 Grind, Inline Skater, Skate Attack, Roll2 Soul, Pin – did we really have so many print media back in the day?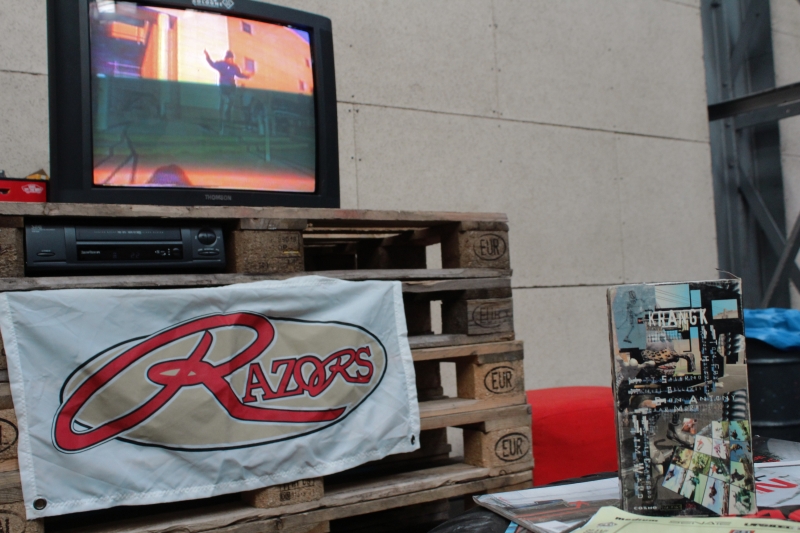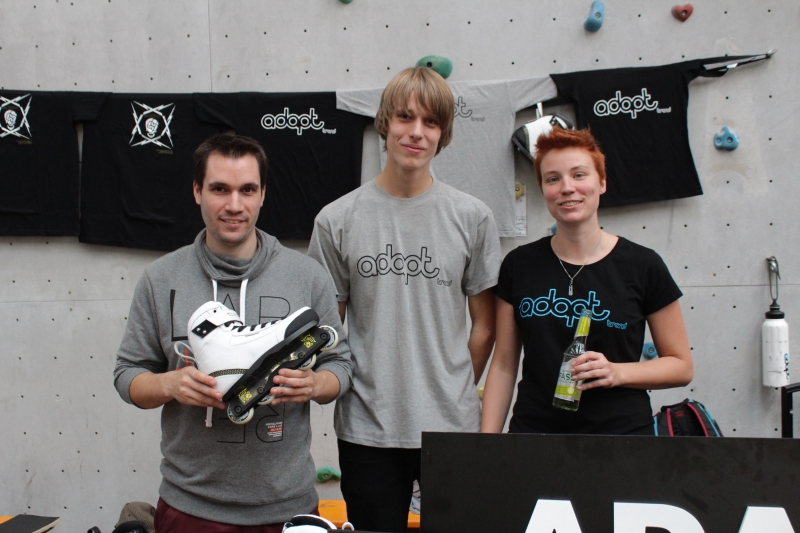 Adapt Crew in full force! The brand introduced new Benny Harmanus Pro model (all white) and announced completely new design that will be revealed at Winterclash 2013!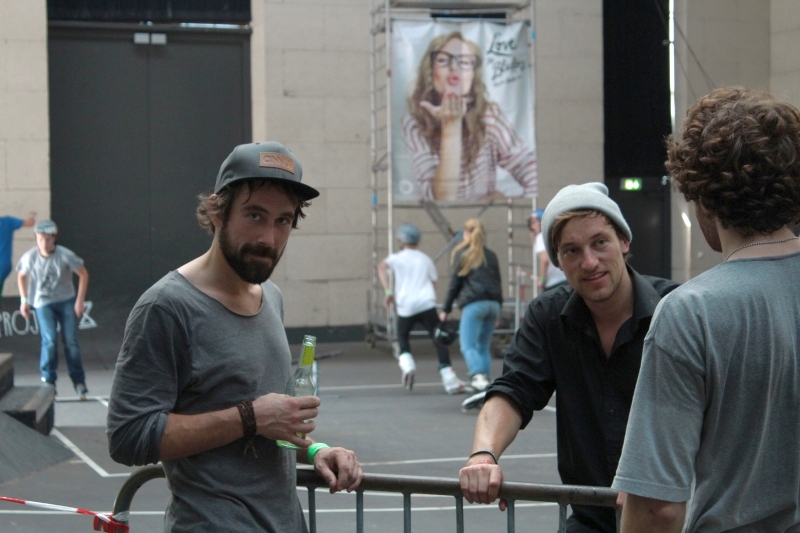 Richie Eisler (USD), Marian, Eugen Enin
The biggest Frederik Anderson`s fan :) cute!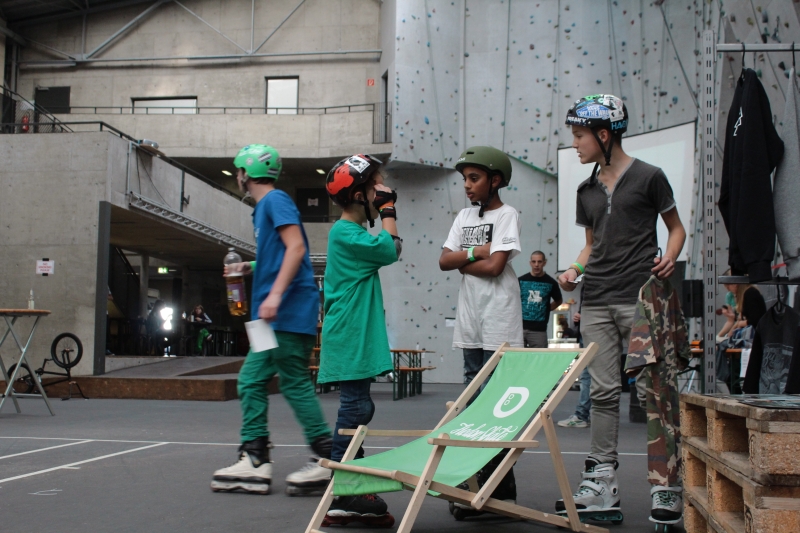 Young Guns – keep rolling guys you are THE FUTURE!!